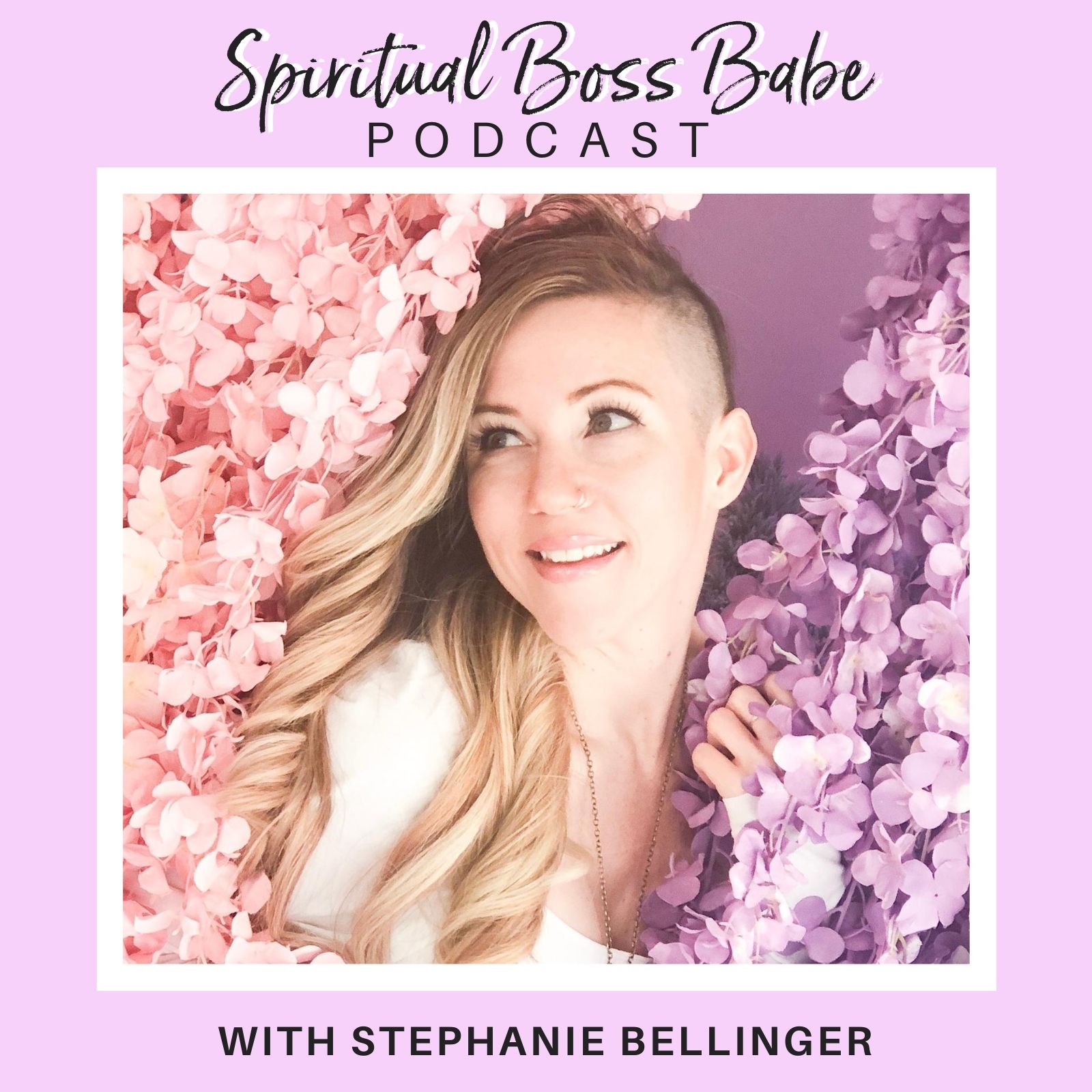 I share so many juicy things in this episode to help you explode your coaching biz and I can't wait to hear how you implement some of these things!  Tag me on the gram when you listen @thespiritualbossbabe
Below, you can find the links to the specific programs mentioned in this episode...
I have a NEW Masterclass called Grow A Wildly Successful Coaching biz that is happening LIVE on 5/11.  If you catch this after that date-- no worries, you can still sign up for instant access.   Right now it's only $47 and it's going to be jam PACKED with all the things on growing your coaching biz online (or taking your current biz to the next f*cking level)!  
I seriously hope to see you there because this is going to be LIT AF & change the game for you!
____________________________________________________________________________________________
Star Power is a 6 week Mastermind all around INFLUENCE-- through energetics and embodiment & begins later this month (May).  I'm going to teach you the high level energetics, embodiment practices, and aligned strategy to help you stand out & sell out + feel lit the f*ck up and LIBERATED, with everything you're doing and sharing.
Star Power goes beyond creating more success, freedom, impact and income in your business...
THIS IS ABOUT TURNING UP THE VOLUME ON YOU, and feeling liberated and fully embodied in all that you ARE & all that you do.
The exact same practices I share in Star Power (and more new added) is what has helped clients achieve results like...
⭐️ Hitting their first 5 figure month (and $49K in sales)...
⭐️ Growing their social media following by thousands with an 
engaged audience...
⭐️ Having people slide into their DM's ready to work with them
(no more chasing or convincing energy)...
⭐️ Manifesting a website for their biz + $28k in the bank...
⭐️ Videos and content going viral...
⭐️ Unmatched confidence in their gifts, abilities, and soul aligned offers...
⭐️ Having their biggest launch yet-- while doing it THEIR way
(no more long drawn out strategies that aren't aligned)...
⭐️ Making ONE post— that ended up in 10 new clients & a $20k+ cash week
And the list goes on— I didn't even mention all of the inner shifts that occur!
____________________________________________________________________________________________
And last but not least, the *waitlist* is open for QTC (Quantum Transformation Certification)!!  Become a world class coach, maximize your impact & get paid BIG!
In QTC, you'll and master proven modalities like:
Quantum Timeline Journeying
NLP (Neuro Linguistic Programming)
EFT Tapping (Emotional Freedom Technique)
Spiritual Life and Success Coaching
Quantum Manifestation Method
You'll develop the all of skills (and confidence) needed, to master reality creation, enhance your spiritual gifts, and create the life (and business) you've always dreamed of.
Get on the waitlist here!  Early bird enrollment will happen soon, and class starts in Sept!
Thank you SO much for listening to Spiritual Boss Babe podcast!  If you're loving it and getting a lot of value, I would so appreciate you taking a sec to leave some love by leaving a review on iTunes!  And come say hi and tag me over on the gram @thespiritualbossbabe when you listen!